There's no reason your getaway vehicle shouldn't have just as much style as your home. The revival of our historic Caravel line has a just-right modern interior, with clean lines and sophisticated residential fixtures, and a neutral canvas on which you can add your personal?taste.
Four clever floor plans
There's plenty of room and storage for a short weekend or an extended trip with dedicated sleeping space, convertible dinette/sleeping space, a kitchen with all the essentials, and an?on-board?restroom.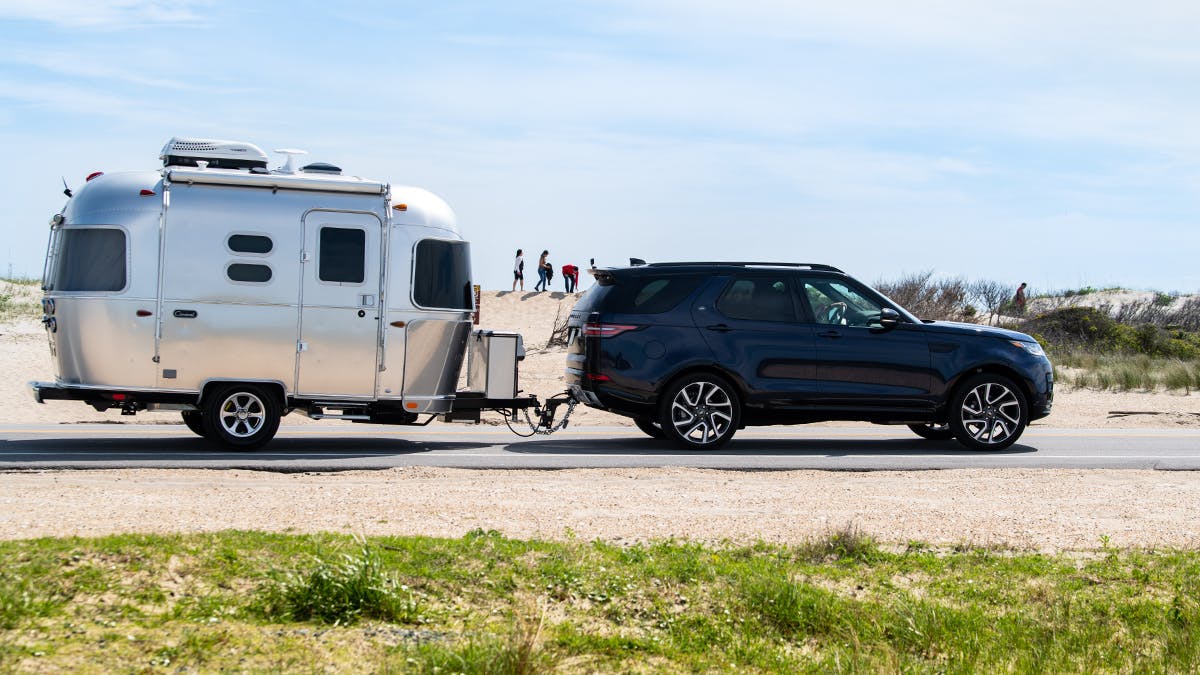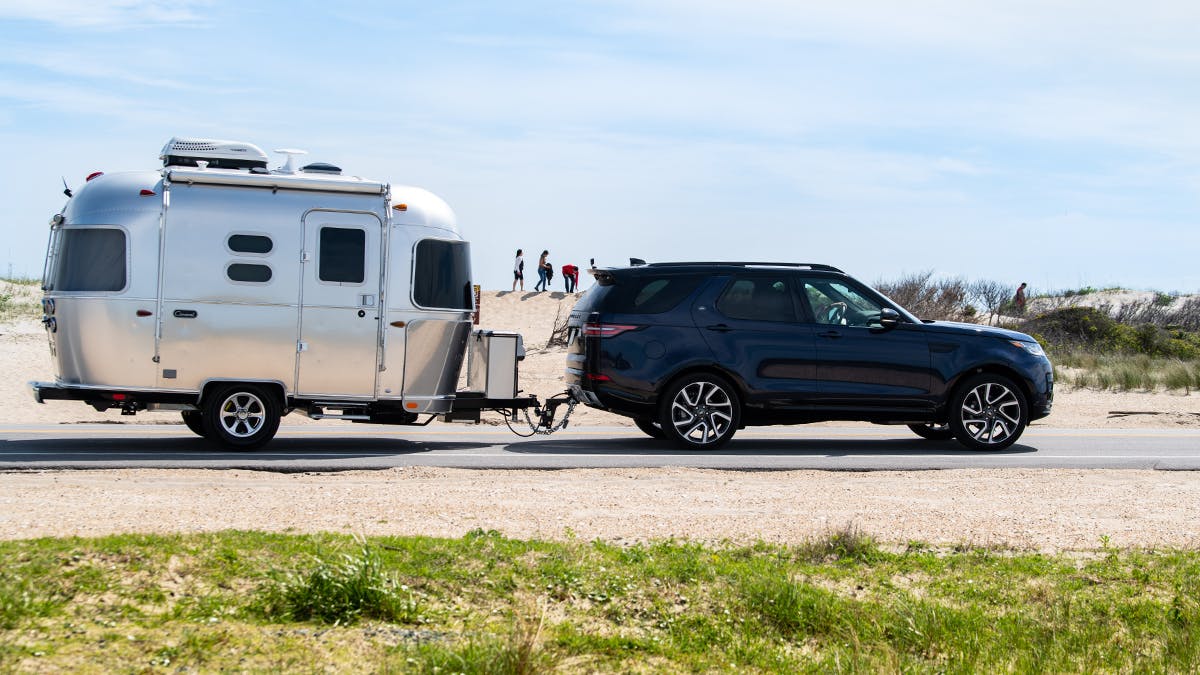 Light, smooth, and easy towing
The Caravel line includes some of our most lightweight travel trailers that you can tow with an SUV. And no matter your tow vehicle, you'll enjoy the benefits of the iconic Airstream travel trailer design with its lower center of gravity, weight distribution, and aerodynamic aluminum shell.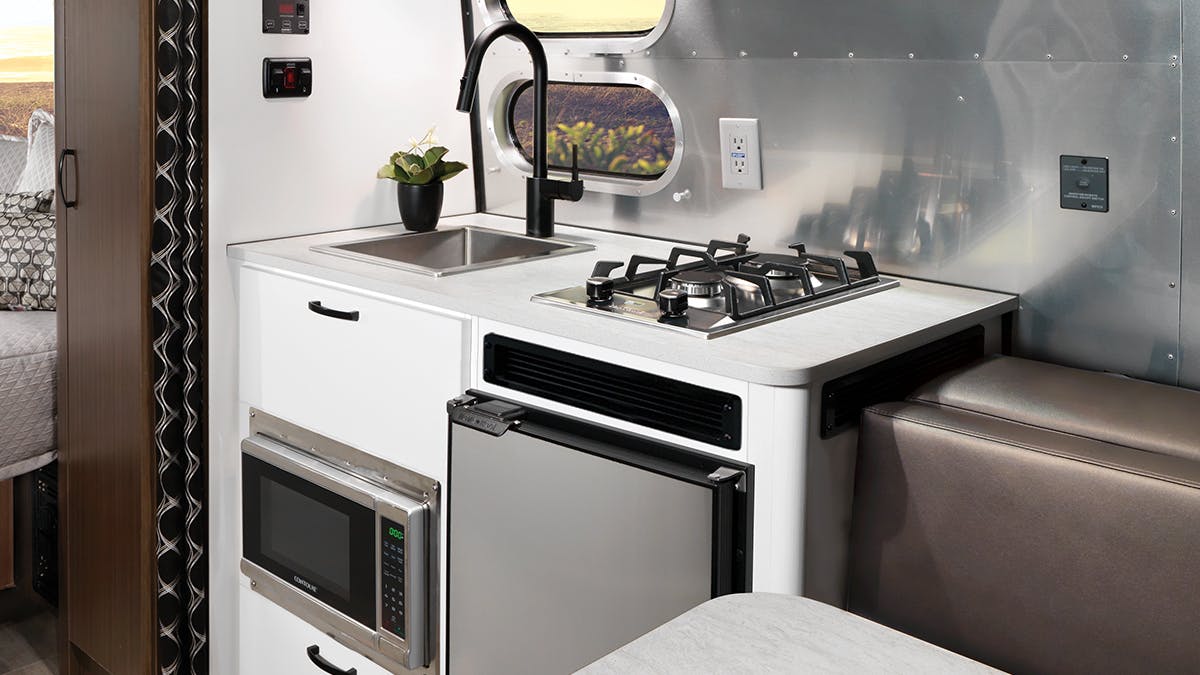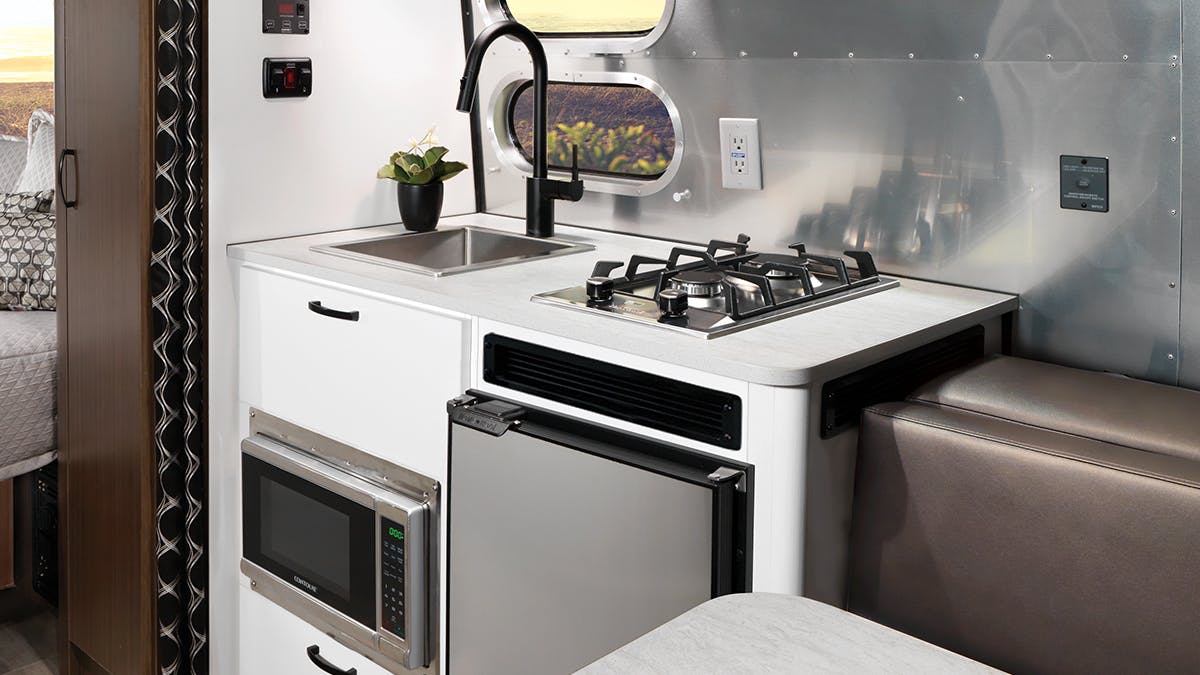 Appliances you'll want to use
The Caravel galley has extra design touches that get the inspiration going – like the stainless steel gas stove with cast-iron burners, Baraldi vent, special black Moen? faucet, and rectangular stainless sink. It's amazing how much more enjoyable cooking can be when you love the space.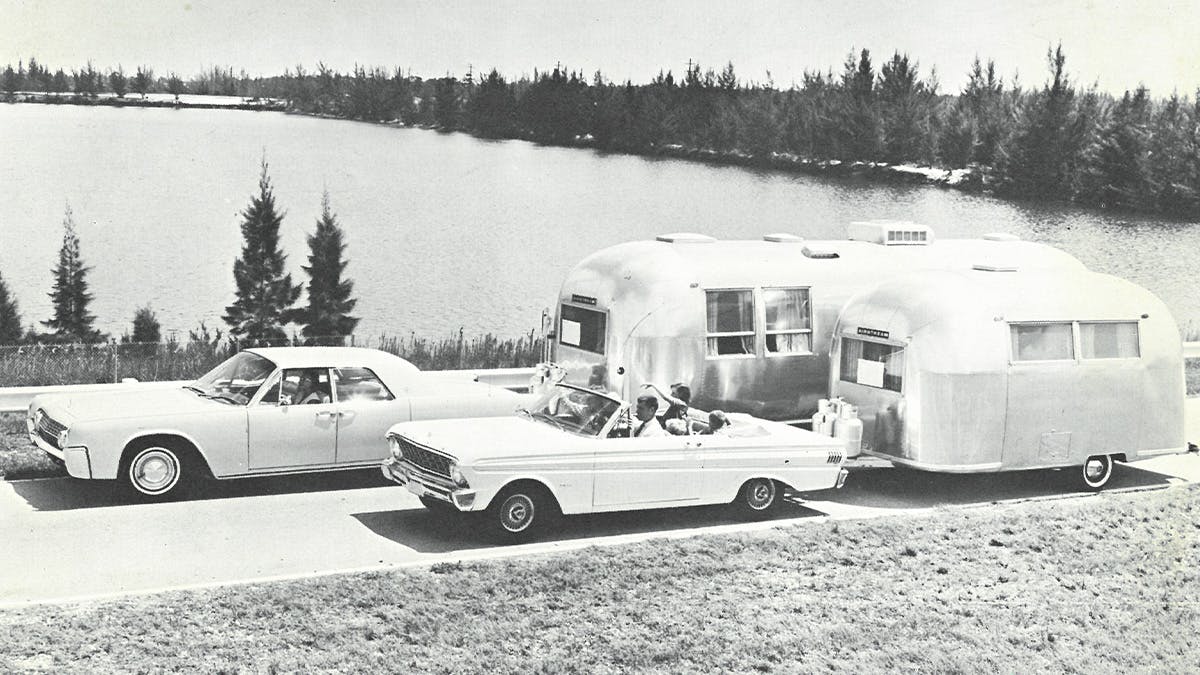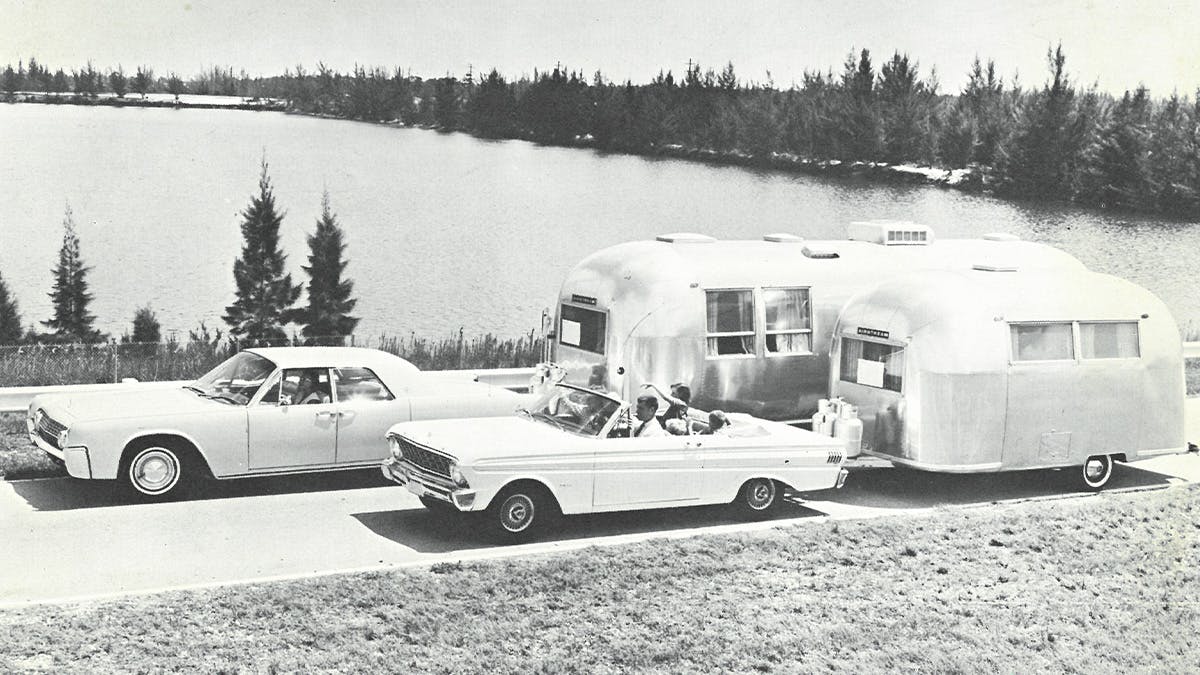 A new spin on the Caravel name
The Airstream Caravel was first introduced in 1956 and continuously appeared in our lineup as a lightweight, nimble option. The Caravel name comes from early European sailing ships specifically good at sailing windward. Our founder Wally Byam loved the sea and had many adventures of his own onboard, so it's easy to see where the inspiration came from. The new Caravel is a nod to the name's history and to all of the windward adventures you'll have with it.
Bold Black Fixtures and Accents
Modern faucets, hooks, and more
Panoramic Windows in Front and?Rear
Enjoy even more of the view
Side and Window Awnings
Heavy-duty with special stripe design
Air Conditioning and Heating
Quietstream? with electronic temperature control
Ultraleather? Seating
Luxurious yet durable seating
Lots of Storage
Overhead, under-the-bed, and more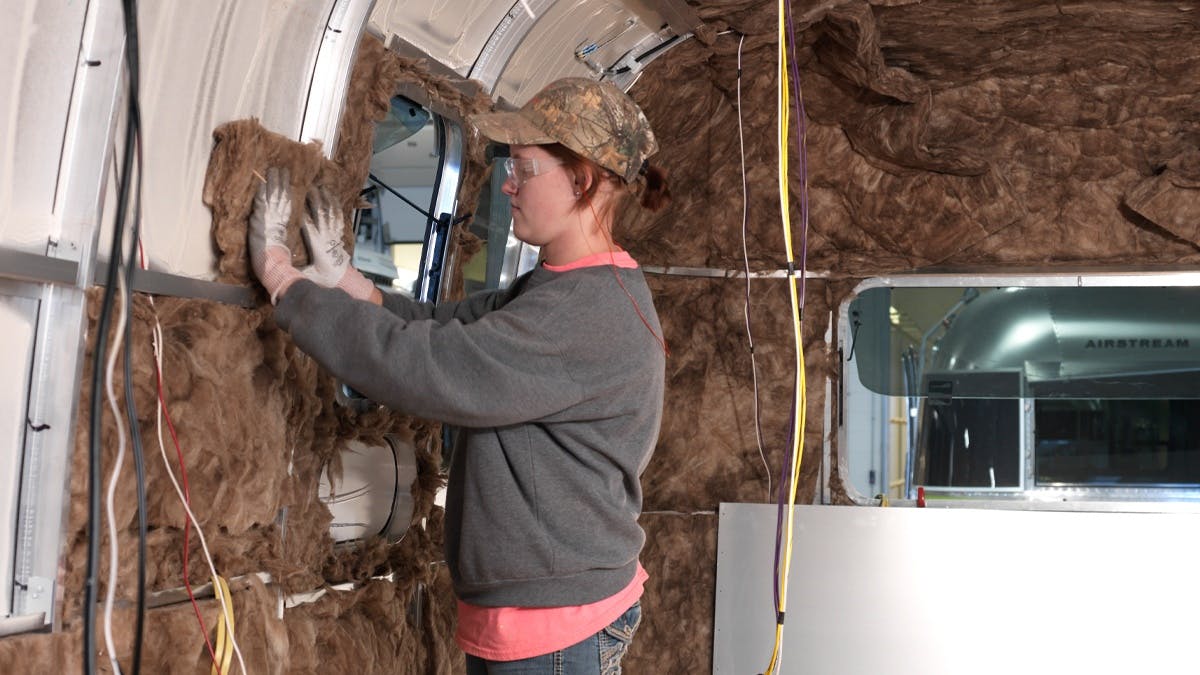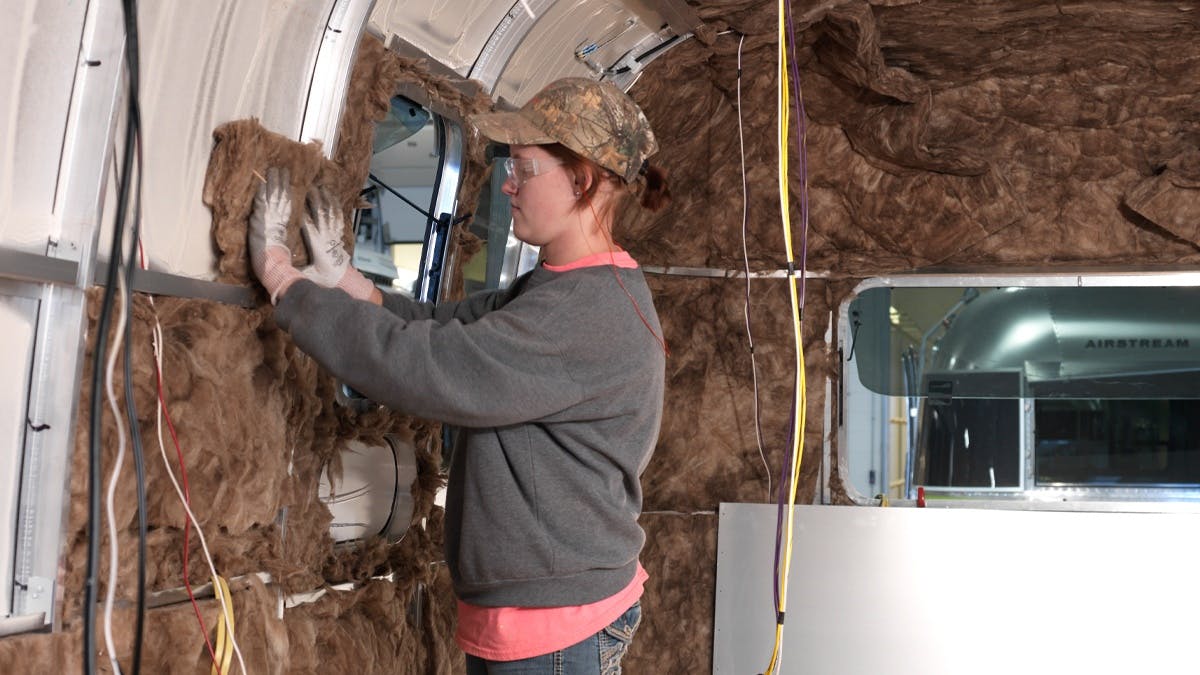 Quality that lasts for generations
Airstream travel trailers from the 1930s are still on the road today. How? Because we build our products the right way – not the easy way.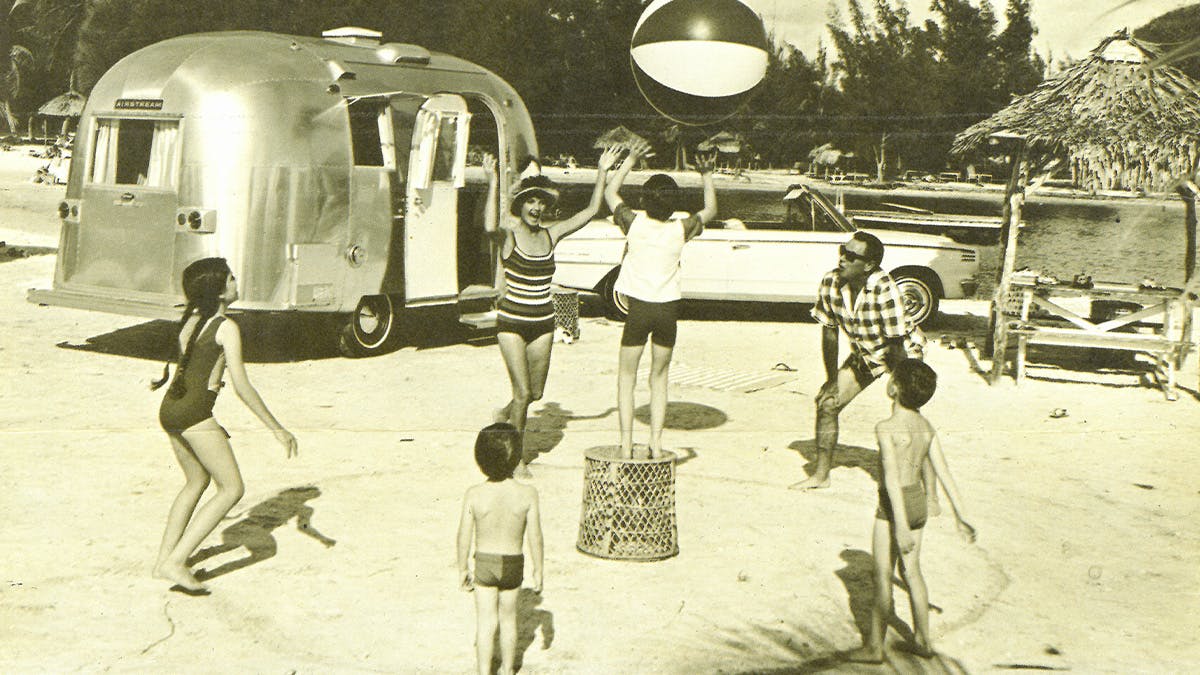 Timeless modern design
Airstream travel trailers have long been an icon of clean, streamlined design that turns heads on the highway.
Where will your Caravel take you?
CEO Bob Wheeler talks about why you can feel comfortable behind the wheel with an Airstream in tow